Lead Partner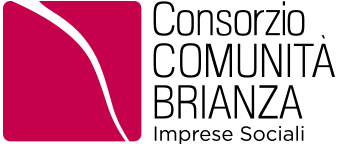 CCB is s an Italian social enterprise composed of 33 partners. Its main aim is to implement social innovation actions, to promote dialogue between public and private entities, and to create new welfare services meeting local communities' needs.
Main areas of work are:
Education and School: CCB promotes a wide range of actions related to the educational field in order to reduce school dropout and to promote adoption of innovative methods for youth training.
Integration of third country nationals and unaccompanied minor migrants: Since 2011, CCB manages projects offering reception and integration services to migrants and asylum seekers in Monza and Milan areas.
Tourism and Culture: It's the most recent area (created in 2016) which is developing 3 principal activities:
– Design of new touristic products
– Training for our partners working in the touristic sector
– Supporting inclusion of disadvantaged people in partner organizations.
Employability and youth enterprise: The area works in strict connection with the job agency Mestieri Lombardia. Young people, especially those with fewer opportunities and with migrant background, are supported in job orientation and writing their CVs, underlining their previous working experiences and professional competences and skills.
European projects: The EU department was created in early 2018 with the aim to promote social innovation actions at European level.
Since then, CCB has increased staff members of the Department, it has widened its network in Europe and participated in the design of more than 20 projects in response to calls for proposals of EU funding programmes.
Consortium Members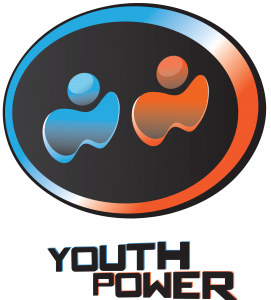 Youth Power Goal Promotion of healthy lifestyles, non-violent behaviour, gender equality, connecting young, active participation in social life and decision-making, volunteerism, promoting culture, advocating for democracy and human rights.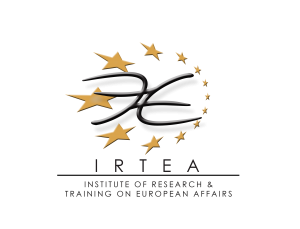 Institute of Research & Training on European Affairs – I.R.T.E.A.
I.R.T.E.A., was created by youth workers and youth experts, and aims to become a powerful Think Tank in Greece and Southern Europe, bridging the gap between Youth, Policy Making, Society and the Labour Market. Utilizing its advisory status in the European Parliament, I.R.T.E.A. aims to support young people, especially those belonging to vulnerable groups, by promoting innovative actions and policies on issues relating to European priorities. I.R.T.E.A. promotes the structured and open dialogue between civil society stakeholders, while, through its projects and activities, strengthening, the active participation of young people, the idea of European citizenship and the concept of citizenship in general.
Our vision is one Europe with cities and metropolitan areas committed to youth and actively involving youth policies in local and regional development, participatory processes and decision making.
Our philosophy considers youth participation, equal opportunities for youth and sustainability of youth structures as driving forces of medium and long term urban development, with a key contribution to the quality of life of all inhabitants of cities and the surrounding regions.
Our vision takes into account youth policies and strategies of the European Union, the Council of Europe and the United Nations, and aims implementing them effectively at local level.

Slovak Youth Council (Rada mládeže Slovenska)
The Slovak Youth Council (further as SYC) is a platform uniting 27 youth organizations across religious, political, ideological and ethnic backgrounds. It provides a variety of services (youth-related research, support in implementing new state policies) and promotes joint advocacy positions on behalf of its members, other organizations working with children and youth, and youth themselves. Through cross-sector cooperation and high-quality research, the SYC offers data-based solutions to its partners from governmental and non-governmental sectors and valuable insights to the general public through the media. Its uniqueness lies in the fact that SYC has successfully managed to bring organizations from different ideological, political and ethnic groups together to work towards a common goal – to make youth work more accessible for all young people.

Sempre a Frente Foundation is one of the biggest youth NGOs in eastern Poland, empowering young people, supporting youth, children and adults in gaining key competences, strengthening psycho-social skills, mental health care and developing their personal and professional potential since 2010. We work locally, regionally and internationally. We provide free psychological, therapeutic and developmental support for young people aged 5 to 19 years old and their relatives in our 2 support centers. We coordinate mental health promotion programs and crisis consultations for the region. We support youth workers, educators, teachers and other professionals in their daily work with young people.
We activate youth up to 30 years old, implementing programs supporting development of their psycho-social and vocational competences in cooperation with municipality, schools, universities or business. We support youth active participation in social life by including them into the frames of structured dialogue, promoting social responsibility, initiative, enterprise, volunteering. We inform about EU opportunities as regional information point of Eurodesk Network, support youth initiatives in the frames of Erasmus+ and ESC. We coordinate, send and host international volunteers from all over Europe, support international cooperation between young people and youth workers implementing exchanges, training courses and creating innovative solutions within partnerships.
Every year we are being rewarded for our work with and for youth with many prizes and good practices labels on local and international level. Gaining recently most important success by initiating and co-coordinating the process of winning European Youth Capital 2023 for our city of Lublin.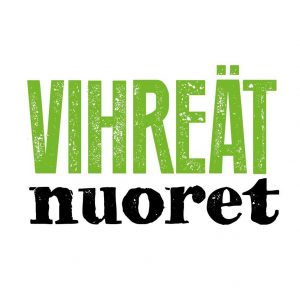 The Federation of Green Youth and Students is a nationwide youth and student organization based in Finland. Together we work for our key values: sustainability, equality and justice. You can become a member either by joining the Federation directly or by joining any of our local associations. If we don't yet have local activity in your area, please contact us to get started!
The Federation of Green Youth and Students has several employees, a 12-person Board of Executives led by two equal Co-Chairs, five working committees, 15 local associations, four active local groups, and of course hundreds of active members! We organize activities and events for our members throughout the year. Our largest event every year is the Gathering of Young Greens, where we come together to learn new things, make new friends and, of course, change the world.